Rahul insinuates to catechize Modi on the Rafale deal. Calls it a corrupted to move to profit one
After the development of Dassault Aviation entering into a joint-venture with Reliance Defence Ltd, an Anil Ambani Enterprise Rahul Gandhi has raised some sensitive pointers.
Congress Vice-President Rahul Gandhi has demanded the catechization of Prime Minister, Shri Narendra Modi about the alterations in Rafale deal and has insinuated that the deal is reformed to benefit a businessman, launching a direct attack on Reliance Defense Ltd.
Rafale is a fighter plane maker company based in France.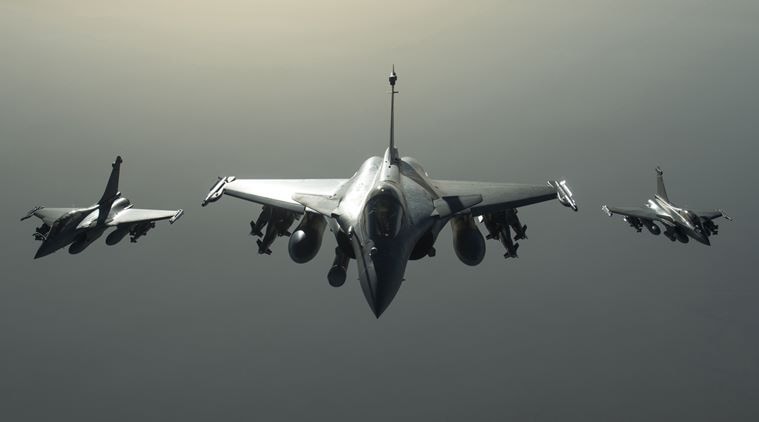 Gandhi's curiosity also extends to Jay Shah and the hike in 16000-fold turnover of his company. Jay Shah is the son of BJP president Amit Shah.
He took to twitter to tweet "Can you explain 'Reliance' on someone with nil experience in aerospace for the Rafale deal? Self-'Reliance' is obviously a critical aspect of 'Make in India.'"
Self "Reliance" is obviously a critical aspect of "Make in India."

— Office of RG (@OfficeOfRG) 16 November 2017
This particular tweet was followed by a series of criticism and insults on Rahul Gandhi by the Twitter Fraternity.
In counteraction Law minister Ravi Shankar Prasad dismissed the allegations fired up by Gandhi as hogwash. "They are finding it difficult to accept that there has been no case of corruption in the three-year rule of the Narendra Modi government," said Mr. Prasad.
The Rafale deal was formalized after PM's visit to France in April 2015 and was signed on 23 September 2016, 10 days post that Reliance Defence entered into a Joint Venture with Rafale.
Reliance Defence also issued a statement labeling the allegations as "baseless and unfounded" and asked the Congress to correct its facts or face legal action.
People are taking sides and some feel that Rafale deal is a value addition prospect for India and India is to benefit from the bargain.On the other hand Pro-congress aides are raising the intent of the deal. Please share your own thoughts about the same in our comment section. Your opinion is of great value to us.

---