Behold the poster of 2.0. First things first. Do you recognize this guy? At first sight I couldn't. For a split second I thought that he must be one of those Hollywood spooky, eerie, diabolic paranormal characters that scare us as ghosts or demons in horror flicks. I also mulled over the possibility that it could be a needy child turned into devilish villain because of circumstances. But after staring for a second or two more it hit me that this guy is Akshay Kumar.
For a moment after this realization I was speechless. I mean look at this amazing astounding poster and Akki's completely revamped avatar. It is a shocker. Can you fathom that this is the same Akshay Kumar who has delivered movies like Namastey London, Airlift, Khiladi 786 and Baby. Yet you never know and people unexpectedly surprise you.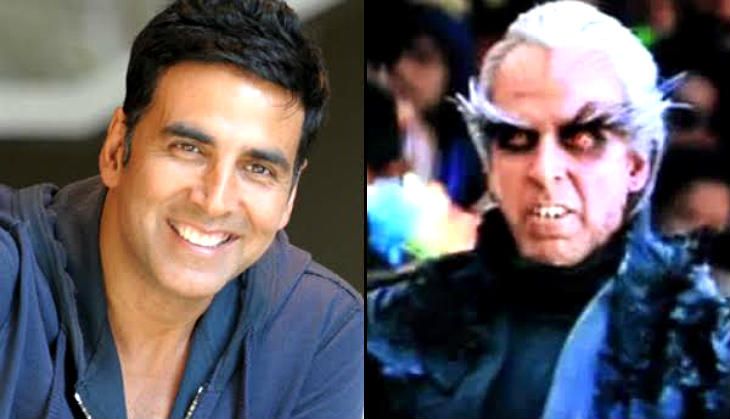 Judging by the poster Akki must have put a marvelous category of efforts for fitting into this evil scientist role. 2.0 is India's costliest science fiction movie to be made yet and is a sequel of Robot(2010) it also stars Rajnikant and Amy Jackson.
Rajni will continue to play the protagonist scientist Vaseegaran from the first film. 2.0 saw its illustrious audio launch in Dubai, Burj Khalifa and the grand event was attended by the main acting platoon and A.R Rahman. Rahman has given music for his movie which is slated to release in January next year.
Akki's fans are dying with curiosity to watch play an exclusive infernal character. He hasn't ventured much into this genre. The first impression has us hooked with suspense. Let's wait for more of 2.0 to unfurl.